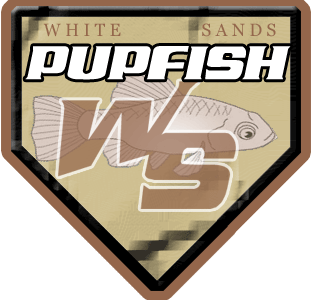 Career Highlights
Ernie Munoz has been doing one-on-one hitting and defensive training with softball and baseball players since 2010 and has helped many players on their way to the collegiate level. Ernie's mission is to help each player set and achieve goals, whether it be to have a better swing or to play in college. Ernie was recently ranked #24 in the list of all travel ball coaches by Extra Innings Softball.
Coaching Experience
2014-present Co-Head Coach, Lady Magic - Munoz
2013 Assistant Softball Coach, Cal Berkeley
2013 Manager, WS Pupfish (Pecos League of Professional Baseball Clubs)
2012 Assistant Softball Coach, SF State
Ernie spent 2 seasons as a collegiate softball coach – in 2013 with the Cal Bears and in 2012 with the San Francisco State Gators. During those 2 years, Ernie worked primarily with hitters and catchers. Following the 2013 softball season at Cal, he spent the entire summer as the Manager for the White Sands Pupfish, an Independent minor league baseball team in the Pecos League of Professional Baseball Clubs. Ernie is currently Co-Head coach of the Lady Magic –Munoz softball team based out of Sacramento.
Professional Career
.347 career batting average
3x All-Star (2009, 2010, 2011)
2011 All-Star Game MVP
2x League batting champion (2010, 2011)
Ernie has 6 years of professional baseball experience under his belt, from 2009-2014. In those 6 seasons Ernie posted a career batting average of .347, winning professional league batting titles in both the 2010 and 2011 seasons. He has 3 All-Star game appearances (2009, 2010, 2011), winning the All-Star Game MVP award in 2011. Although his primary position was behind the plate, one unique statistic Ernie held as a professional is game experience at all 9 positions on the field.
Collegiate Career
2x All Conference selection (2006, 2008)
Team Captain (2007, 2008)
Before transferring to San Francisco State University, Ernie played one year of Junior College baseball at Chaffey Community College in southern California, where he led the Panthers to an impressive 22-2 conference record on their way to a league championship in 2006. Upon transferring to SFSU, Ernie was the Gator's.tarting center fielder and team captain for the 2007 and 2008 seasons. As a collegiate baseball player, Ernie was a member of the All-Conference Team in both 2006 and 2008.
Travel Ball
2004 USABF 18u National Champion
As a travel ball player, Ernie played for the Colton Nighthawks, a powerhouse organization out of southern California. In summer 2004, Ernie was a member of the Nighthawks 18u USABF National Championship team.
​
Ernie has over 10 years as a travel ball coach in the Lady Magic organization. He and wife Lindsey led Lady Magic to the 2022 PGF 12u Premier National Championship.
​
To schedule lessons with Ernie, please email him at erniemunoz24@gmail.com